Entertainment
Interesting things to know about totalenergies playground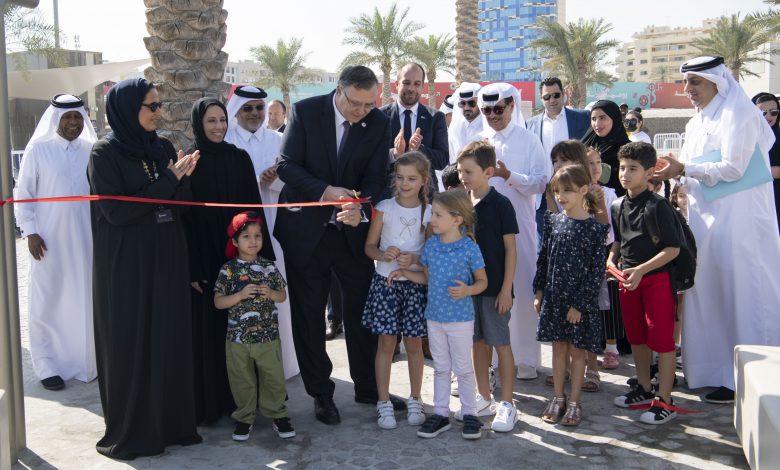 The Qatar TotalEnergies Playground is a truly family-friendly experience, taking visitors on an immersive journey through different kind of energy resources while also offering a fun day out. Each pod includes the opportunity for hands-on learning and exploration, and the educational aspects are woven throughout each element of the playground. The playground includes climbing, sliding, running and water activities, as well as choosing your own direction at several points within the journey. Green spaces are also part of the design, inviting parents and children to relax and cool off at any point during the visit.
Organised into 15 distinct zones, or 'pods', the Qatar TotalEnergies Playground teaches children about energy from the formation of natural resources through the oil and gas exploration up to energy production and consumption. It is also a great adventure to discover renewable energies such as solar energy, wind energy and carbon capture and storage. Finally, the playground's design is sustainable, as it is partially powered by green electricity from nearby installed solar panels.
Capture of carbon
Industrial activities can create carbon dioxide that can be trapped, stored, or utilised again to help combat global warming. Children can learn about the advantages of trees in our settings and play a game that demonstrates how we can balance the carbon cycle to reduce global warming thanks to several interactive elements in this pod.
Renewable power
When a source of energy can be easily replicated by nature, it is referred to be renewable energy. Future renewable energy sources include technologies like solar, wind, and others. In order to illustrate how future cities will be powered, this pod encourages youngsters to model rotating wind turbines and flipping solar panels to face the sun. Information regarding the electricity produced by this pod's own solar panels is also included.
Polymer recycling
Recycling old plastics and putting them back into the life cycle is the greatest way to protect the environment. Children can engage with recycling "bins" that emphasise the processes of finished goods made from the recycling of plastics, glass, paper, and aluminium in the final pod. This is obviously not your typical playground. Since there is so much to discover, guests will love returning frequently.
LNG Cooling and Heating
In addition to being a fuel substitute, liquefied natural gas (LNG) is utilized to produce electricity. Through play activities, children in this pod are taught that heating and cooling systems in houses and other structures are powered by natural gas and refined oil.
Cracker
The refinery's hydrocarbons are heated under intense pressure until they break down into smaller parts. Children scale this pod's inside walls by climbing through holes cut into the walls, progressing from a simple network to a more complicated one that alludes to the breaking of hydrocarbon molecules.
Storage and transportation
Before being pumped into the processing facility for the refinery process, oil and natural gas are delivered by vast pipelines and tankers. One process point is connected to the next by the connecting pipe, which allows water from the extraction pod to flow in and encourages kids to touch and feel.
Plant for processing
Crude oil is divided into many products using various temperatures. The playground's focal feature, the processing plant is where kids can pick their own paths and learn about numerous energy routes.