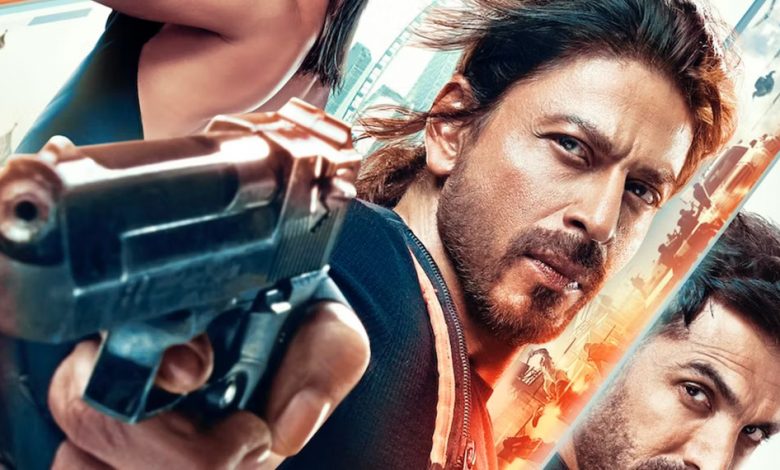 The release of Shah Rukh Khan's (SRK) Pathaan, which is scheduled for January 25, has generated a lot of excitement among fans. After more than four years, the mighty King Khan will grace the big screens again. The film will have an all-star cast of all the highest-earning performers. Shah Rukh Khan without a doubt is at the top of this list. Deepika Padukone is listed after him. In the movie, John Abraham will portray a malicious figure. In Pathaan, the police guard will be Ilez Badurgov. In addition to them all, Dimple Kapadia will play a significant part. Salman Khan's appearance in the film will likely be its highlight. As Avinash Singh Rathode, aka. Tiger, Salman will be portraying his persona from the movies Tiger Zinda Hai and Ek Tha Tiger.
A conventional police versus criminal narrative will be the plot. But the fact that it will take place in a dystopian world is novel. Middle Eastern location; the environment has been completely upended. All of the large built-up mansions that were once owned by the rich class are now occupied by criminals. John Abraham portrays a major mafia boss. It is implied that he was a ruthless criminal who murdered his own father. Therefore, there will be a hunt and fight to serve him in court.
Shah Rukh Khan has never previously acted in a pure action movie. His portrayal of Pathaan has the internet's users incredibly impressed. On social media, he is already well-known for his one-liners. One of the main attractions of the trailer is his confrontation with John and their stylish action sequences. Even Deepika is portrayed in a distinctive and fearless manner and will be seen engaging in some high-octane action scenes. The movie is presented on a big canvas, and the trailer just teases. Salman Khan's presence was expected by many, but it appears that the producers saved the best for last.
The Pathaan director has not provided much information, but sources indicate that the film's overall projected budget would be close to 2.5 billion INR. Former football player Wayne Rooney was spotted on stage with actor Shah Rukh Khan last December 2022 in Qatar. The pair attended a live engagement before the decisive FIFA World Cup 2022TM game in Qatar, during which Shah Rukh Khan promoted his forthcoming movie Pathaan. After discussing the movie with Shah Rukh Khan, Wayne even mastered the iconic SRK posture with open arms.