Business
Committee sets up by Qatar Chamber for gold, jewelry sector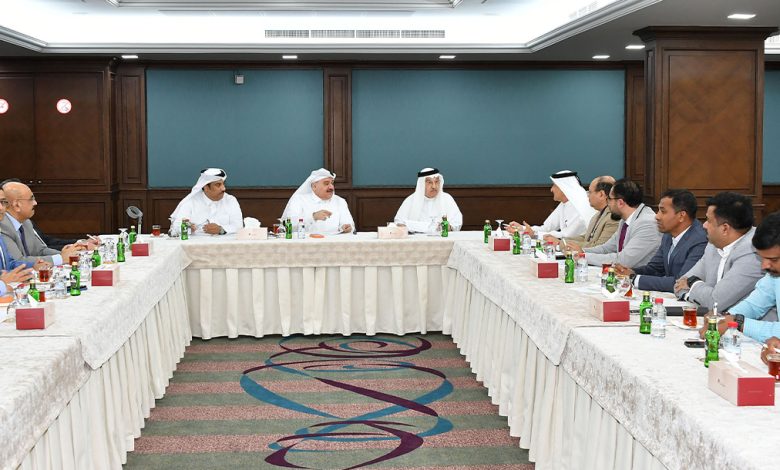 Qatar Chamber has announced the formation of a new committee for gold and jewellery, aimed at addressing the challenges facing the sector and driving its development. The committee's first meeting was presided over by Naser bin Suleiman Al-Haider, a board member at Qatar Chamber and Chairman of the Committee, and attended by other members.
Acknowledging the importance of the gold and jewellery sector to Qatar's economy, Al-Haider expressed gratitude to Qatar Chamber Chairman HE Sheikh Khalifa bin Jassim Al-Thani and the board of directors for approving the establishment of the committee. He stated that the main objective of the committee is to strengthen coordination with relevant bodies to overcome any obstacles facing gold companies and to develop this vital sector over the next five years.
New Committee Elects Vice-Chairman
During the committee's first meeting, Ali Hassan Al-Khalaf was elected Vice-Chairman. The meeting included a review of the committee's vision, objectives, and work mechanisms.
The committee agreed to develop an electronic form, available in both Arabic and English languages, to be distributed to all members, gold firms, and other related companies. The form will enable them to report any obstacles they face within the sector.
Gold Sector Divided into Three Subsectors
The meeting also determined that the gold and jewellery sector would be divided into three subsectors: gold trade, jewellery trade, and gold and jewellery factories. This will help the committee to better identify and address challenges faced by each subsector.
Signs Cooperation Agreement 
Qatar Chamber has also recently signed an agreement with the China Foreign Trade Center (CFTC) to strengthen cooperation and promote events and visits between the two organizations. The committee discussed opportunities to enhance cooperation with the CFTC and other international organizations to develop the gold and jewellery sector further.