Top 5 News
World Teachers' Day is commemorated at UDST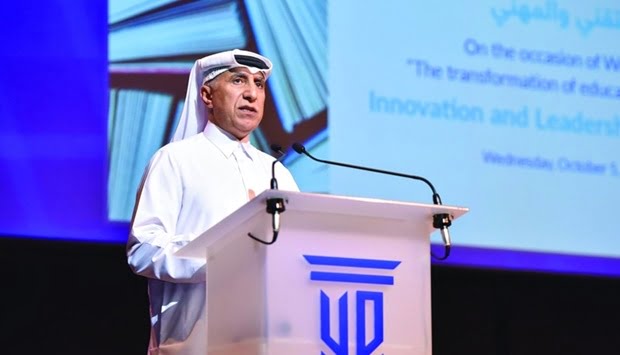 Qatar's University of Science and Technology (UDST) honoured teachers everywhere by hosting a workshop on STEM and TVET (Technical and Vocational Education and Training) in honour of World Teachers' Day. Faculty members and teachers from TVET and STEM schools around Qatar were in attendance, as well as UDST president Dr. Salem Al-Naemi and representatives from the Ministry of Education and Higher Education (MoEHE) and the Unesco Office for the Gulf States and Yemen.
The conference's goals included promoting the importance of STEM and TVET in skills development and nation-building, as well as providing teachers with useful knowledge on practical teaching and learning. Prof. Michael Phillips, director of Applied Research, Innovation, and Economic Development Directorate at UDST and coordinator of the Unesco-Unevoc Centre, led the first session of the workshop, which discussed the importance of STEM and TVET education for the future.
For the second meeting, UDST brought in Dr. Johnson Bradley, academic manager of the Department of Applied and Experiential Learning, and Martha Robinson, an expert in experiential learning and certification.